Don't Be Afraid of 2021.
Remember when our evenings would consist of dinner with friends, weekend movies, social outings, and in-person conferences and professional events?
Ahhh… the good ol' days. Our lives were slightly more predictable and filled with… well, less fear.
When it comes to Marketing, standing out and making a difference is extremely difficult. It's literally the Holy Grail that we all seek – the campaign that catches fire, or the video that goes viral. Yet, no matter the stakes of the situation – whether it's a simple post or a million-dollar ad campaign, Fear inhibits Creativity. We're afraid to put ourselves out there because… what if things go wrong?
The Catch522 of that is that Marketing doesn't favor Safe. Playing things Safe means your message gets lost, overlooked, or scrolled by. Safe gets a few eyeballs, a few attendees, a few purchases. In Marketing, Safe might meet expectations. Safe gets a "C".
The challenge of planning for Q4 and even 2021 can seem daunting with all of the unknowns that are inevitably coming our way. Luckily, we have a plan. Whatever you're afraid of, we have resources for you listed below to get past the fear and challenge your organization to maximize results right away.
A common source of Fear is the Unknown. So, we figured we'd start by mitigating some of those fears by starting with what we do know about video marketing. 2020, saw a dramatic shift in the way audiences viewed and engaged with brands.
Social video generates 1200% more shares than text and image content combined.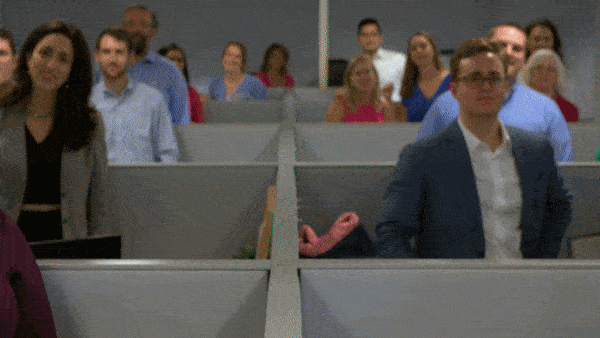 97% of marketers say video has helped users gain a better understanding of their products and services.
Including a video on your landing page can boost your conversion rate by up to 80%.
72% of customers would rather learn about a product or service by way of video.
25% of companies publish videos every week.
85% of consumers want to see more video content from brands.
Yet, despite these figures, we know companies still face decision paralysis: when the fear of the unknown becomes a roadblock and prevents organizations from moving forward with strategic initiatives.
Here are some of the most common fears we've heard in 2020 when it comes to producing marketing videos:
Wanna Chat?
Connect with us
Call. Email. Send Us a Pigeon.
We love talking video. Fill out a form. Shoot us an email.
Pick up the phone. We dare you to send a pigeon. Whatever it is, we want to know about what you've got rattling around in that noggin of yours.
Get Started Now